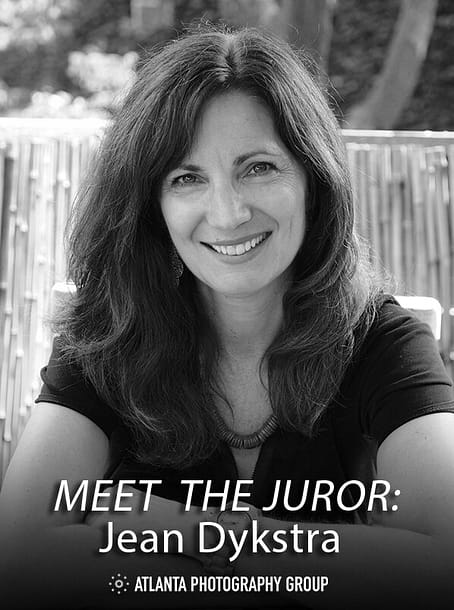 Meet Jean Dykstra – APG sat down with Jean to learn more about her role as Editor for Photograph Magazine, what she sees for the future of print media, and Endless Summer .
Jean, can you tell us a little bit about your background, and how you came to be Editor of Photograph Magazine?
I became a magazine journalist after earning a master's degree in journalism from Columbia University, but I became increasingly interested in visual culture and photography, so I enrolled in a graduate program in visual anthropology at Temple University, where I studied documentary film and photography. After moving to New York City, I began working for art magazines, including Art + Auction and Art on Paper, writing primarily about photography, and about 15 year ago, I began writing for photograph, eventually becoming the editor of the publication.
Endless Summer 2021, will reflect how people аre feeling as we enter a summer where we can gather, travel and perhaps assess trauma. For this exhibition and as an editor, what makes an image/series of images compelling for you?
There are so many ways to answer this question, but in terms of series, I'm drawn to images that speak to one another or spark new associations, encouraging viewers to see something in a photograph because of the one next to it, so that the sum of the images is more powerful than any single photograph taken separately. Beautiful and balanced images are compelling to me, but so are strange and off-kilter ones, if they're made with thought and intention. Thoughtful is the key word – images in which the photographer has given considerable thought to what they want to convey and how to convey it.
For the first time we will create a Zine for this exhibition. How do you think print media/online media has evolved with technology, trends and restrictions over the last year to stay relevant?
Online platforms became increasingly important in the last year, and one of the unanticipated benefits was that exhibitions and events like curatorial talks and artist conversations became available to many more people. Online publications have taken advantage of those technologies, too, with editorial that can respond more quickly to current events and art production, and by presenting live-streamed conversations with artists and curators. Photograph itself is making a shift from a bi-monthly print publication to an online magazine, with plans to present two special, thematic print issues per year. Many people, including myself, still value the magazine as a physical object, and the ability to absorb the text and images more slowly, so I think the Zine is a wonderful idea.
Which current art making and cultural trends might we see featured in this year in Photograph Magazine?
Photograph will continue to engage with a wide spectrum of photographic art, from the powerful portraiture we've seen recently at the Whitney (Dawoud Bey) and the Guggenheim (Deana Lawson) to mixed-media works and imagery that falls under a broader definition of photo-based art. I'm eager to see what kind of work will emerge from this challenging and difficult year.
Which artists, writers, academics, curators, and other creative thinkers have influenced you?
I constantly learn from Photograph's thoughtful contributors, including Vince Aletti, Lyle Rexer, and Elisabeth Biondi. To name just a few writers I admire: Hilton Als, David Campany, Seph Rodney, Maggie Nelson. Saidiya Hartman's Wayward Lives, Beautiful Experiments. Maurice Berger's writing on photography and race was deeply influential to me over the years, and his husband Marvin Heiferman's moving Instagram posts processing his grief in the year since Maurice died of Covid have stayed with me. The late curator Okwui Enwezor's beautiful, posthumous show Grief and Grievance at the New Museum, and Working Together: Louis Draper and the Kamoinge Workshop at the Whitney Museum (after it premiered at the Virginia Museum of Fine Arts) were incredible.
What are the best ways to support Photograph Magazine this year?
By engaging with the magazine as we grow! Follow us on social media, let us know what writers and pieces you're enjoying, what you'd like to see more of, what we're doing that works!
Juror – Jean Dykstra
Jean Dykstra is the editor of photograph magazine and a freelance photography critic. She's contributed to The Brooklyn Rail, Art in America, and Dear Dave, among other publications, and written essays for numerous photography books including, most recently, Running Falling Flying Floating Crawling (Saint Lucy Books).
Deadline to enter Endless Summer is July 10th, 2021.